Discover a Breath of Fresh Air in the City of Lights
Nestled in the Mojave Desert, Las Vegas is no stranger to air quality challenges. In recent years, it has consistently earned its spot on the list of cities with poor air quality. The culprits? High temperatures, dust, vehicle emissions, and the occasional wildfire smoke all contribute to the issue. The result? Residents often find themselves exposed to harmful airborne particles, which can lead to various health problems.
But don't let these statistics discourage you! There's a silver lining in the desert – Silverado Mechanical, your trusted partner in improving indoor air quality.
How Indoor Air Quality Impacts Your Life
We spend a significant portion of our lives indoors, whether at home, work, or leisure. The quality of the air we breathe indoors can have a profound impact on our well-being. Poor indoor air quality can lead to:
Respiratory issues

Allergies

Fatigue

Reduced productivity

Increased stress
By addressing indoor air quality concerns, you can reclaim the comfort and health you deserve.
Trust Silverado Mechanical for Indoor Air Quality Solutions
At Silverado Mechanical, we understand the importance of breathing clean, fresh air, especially in a city like Las Vegas. Our mission is to improve your quality of life by enhancing the air you breathe indoors.
Comprehensive Indoor Air Quality Testing
Our journey to cleaner air starts with a comprehensive indoor air quality test. Our experts will assess your indoor environment, identifying pollutants, allergens, and other contaminants that may be lurking in the air you breathe. We leave no stone unturned, ensuring you have a complete picture of your indoor air quality.
Tailored Solutions for Your Home or Business
Once we've pinpointed the issues affecting your indoor air, we'll create a personalized plan to address them. Whether you're a homeowner or a business owner, Silverado Mechanical has tailored solutions that fit your unique needs. From advanced air filtration systems to HVAC maintenance, we have the tools and expertise to make your indoor air quality pristine.
Expert Guidance and Ongoing Support
We don't just stop at providing solutions. Silverado Mechanical is your partner in the journey to better indoor air quality. Our team of experts will guide you through the process, ensuring you understand every step. Plus, we offer ongoing support to maintain and monitor your indoor air quality to keep it at its best.
Take the First Step Towards Cleaner Air
Don't let poor indoor air quality compromise your well-being in Las Vegas. Join hands with Silverado Mechanical, and together, we can breathe easier. Discover the comfort, health, and peace of mind that come with clean indoor air.
OUR SOUTHERN NEVADA LOCATIONS
TESTIMONIALS
HEAR IT FROM OUR SATISFIED CUSTOMERS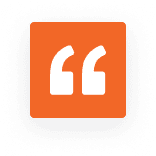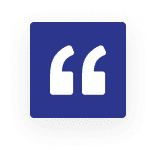 Called to book prepaid fall service on HVAC system. Receptionist extremely accommodating. Very quick and easy to work with. Knew exactly what I needed. Nice to work with knowledgeable companies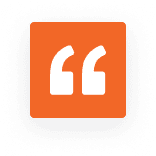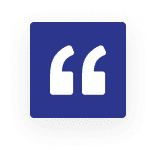 Larry was right on time, very profession, found our fan hood problem & fixed it !! We will keep Silverado Mech on our "Good List" Thank U very much !!