AC Replacement In and Around Las Vegas
Is Your Air Conditioner on Its Last Breath?
In the relentless battle against the desert heat, your air conditioner is your trusty ally. But what if it's showing signs of wear and tear? If you've noticed your AC unit struggling, your energy bills soaring, or the need for constant repairs, it might be time for a change. At Silverado Mechanical, we're not just about replacing air conditioners; we're about replacing worries with reliable, efficient cooling solutions. 
Signs Your AC Needs Replacement
The Age Of Your Unit
The age of your air conditioner is a critical factor in determining whether it's time for a replacement. Typically, AC units have a lifespan of 10-15 years. If your system has crossed this threshold, it's more susceptible to breakdowns and inefficiency.
Rising Energy Bills
Have you noticed a significant spike in your energy bills lately? An aging or inefficient AC unit can consume more energy, causing your bills to soar. Replacing it with a newer, energy-efficient model can lead to substantial long-term savings.
Frequent Repairs
Are you constantly calling for repairs? If you find yourself shelling out money for frequent AC repairs, it's a clear sign that your system is struggling to keep up. Investing in a new AC unit can save you from the hassle and expenses of continuous fixes.
Uneven Cooling
Do you have rooms in your home that never seem to reach the desired temperature? Uneven cooling can be a sign of a failing AC unit. A new system can ensure consistent comfort throughout your space.
Why Choose Silverado Mechanical for AC Replacement?
At Silverado Mechanical, we've been serving the Las Vegas and Mesquite communities for years, earning a reputation for excellence in AC replacement services. Here's why we should be your first choice:
Expert Technicians: Our team comprises highly skilled technicians with extensive experience in AC replacement. They will assess your needs and recommend the best solution tailored to your home.
Top-Notch Products: We offer a wide range of energy-efficient air conditioning systems from leading brands. Our experts will help you select the perfect unit that suits your budget and requirements.
Quality Workmanship: Our commitment to quality is unwavering. We ensure precise installation, so you can enjoy reliable and efficient cooling for years to come.
Customer Satisfaction: Customer satisfaction is at the core of our business. We strive to exceed your expectations, from the initial consultation to the final installation.
Competitive Pricing: We believe that everyone deserves a comfortable home. That's why we offer competitive pricing and financing options to make AC replacement affordable for you.
Don't Sweat It – Contact Us Today!
Don't let a failing AC system disrupt your comfort and peace of mind. Whether you're in Las Vegas or Mesquite, Silverado Mechanical is here to keep you cool. Let our experts handle your AC replacement needs efficiently and professionally.
OUR SOUTHERN NEVADA LOCATIONS
TESTIMONIALS
HEAR IT FROM OUR SATISFIED CUSTOMERS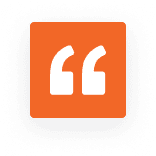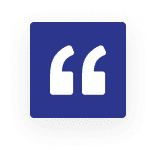 Called to book prepaid fall service on HVAC system. Receptionist extremely accommodating. Very quick and easy to work with. Knew exactly what I needed. Nice to work with knowledgeable companies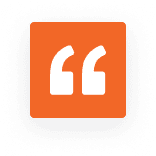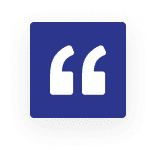 Larry was right on time, very profession, found our fan hood problem & fixed it !! We will keep Silverado Mech on our "Good List" Thank U very much !!