AC Repair In and Around Las Vegas
Unlock Comfort and Coolness
When the scorching summer sun bears down on Las Vegas and Mesquite, your air conditioner becomes your best friend. But what happens when your trusty cooling companion starts showing signs of distress? Don't let the heat get the upper hand. Silverado Mechanical is here to ensure your comfort year-round. With our top-notch AC repair services, you can count on us to keep your home cool and comfortable.
Signs Your Air Conditioner Needs Repair
Is your trusty air conditioner acting up lately? It's crucial to recognize the warning signs that indicate your AC unit might be in need of some professional attention. Ignoring these signs can lead to bigger problems and higher repair costs down the road.
Insufficient Cooling

: If your AC seems to be blowing warm or lukewarm air instead of the refreshing cool breeze you're accustomed to, it's time to take action. This could be due to a variety of issues, from a refrigerant leak to a malfunctioning compressor.

Unusual Noises

: Is your AC suddenly making strange, rattling, or banging noises? These unusual sounds are often a sign of loose or damaged parts within the unit, which can lead to a breakdown if left unattended.

Frequent Cycling

: If your AC is constantly turning on and off, it could be a symptom of an underlying problem. This not only decreases efficiency but can also put unnecessary strain on your system, leading to potential damage.

High Energy Bills

: A sudden spike in your energy bills without a corresponding increase in usage is a red flag. It could mean that your AC unit is working harder than it should be due to inefficiencies or issues with its components.

Poor Airflow

: Weak or uneven airflow can indicate clogged air filters, blocked ducts, or a failing blower motor. This can affect the comfort level in your home and increase energy consumption.

Foul Odors

: If your AC is emitting unpleasant odors, such as musty or burning smells, it's time to investigate. These odors can result from mold growth, overheating, or electrical issues.
Silverado Mechanical: Your AC Repair Experts in Las Vegas and Mesquite
When your air conditioner starts acting up, you need a reliable and experienced team to get it back on track. Silverado Mechanical is proud to be your go-to choice for AC repair services in Las Vegas and Mesquite. Here's why you should trust us with your cooling needs:
Expert Technicians

: Our team of skilled technicians is well-trained and equipped to diagnose and repair a wide range of AC issues. No problem is too big or too small for our experts to handle.

Quick Response

: We understand that a malfunctioning AC can be a major inconvenience, especially in the scorching Las Vegas and Mesquite summers. That's why we prioritize quick response times to get your AC up and running as soon as possible.

Transparent Pricing

: We believe in honesty and transparency when it comes to pricing. You'll always know the cost of repairs upfront, so there are no surprises when the bill arrives.

Quality Parts

: We use only high-quality replacement parts to ensure the longevity and efficiency of your AC unit. Our commitment to quality ensures that you won't be facing the same issue again anytime soon.

Customer Satisfaction

: Our customers' satisfaction is our top priority. We take pride in our work and strive to exceed your expectations with every repair we perform.

Preventive Maintenance

: In addition to repairs, we offer preventive maintenance services to keep your AC in peak condition. Regular maintenance can extend the lifespan of your unit and save you money on energy bills.
Contact Silverado Mechanical for Your AC Repair Needs
Don't let a malfunctioning AC spoil your comfort. Whether you're in Las Vegas or Mesquite, Silverado Mechanical is just a phone call away from bringing the coolness back into your home. Contact us today for all your AC repair and maintenance needs.
OUR SOUTHERN NEVADA LOCATIONS
TESTIMONIALS
HEAR IT FROM OUR SATISFIED CUSTOMERS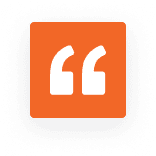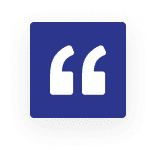 Called to book prepaid fall service on HVAC system. Receptionist extremely accommodating. Very quick and easy to work with. Knew exactly what I needed. Nice to work with knowledgeable companies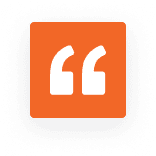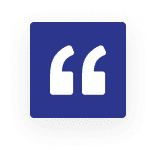 Larry was right on time, very profession, found our fan hood problem & fixed it !! We will keep Silverado Mech on our "Good List" Thank U very much !!