Heating Repair Services In and Around Las Vegas
Is Your Heater Giving You Chills?
When winter's chill settles in over Las Vegas and Mesquite, there's one thing you need to rely on: a perfectly functioning heater. At Silverado Mechanical, we understand the importance of a warm and cozy home, especially during the colder months. Our dedicated Heating Repair Services are designed to ensure your comfort remains uninterrupted. From diagnosing issues to providing efficient solutions, we're here to keep your heater running smoothly. Discover how Silverado Mechanical can be your partner in maintaining a comfortable and welcoming home environment.
The Importance of a Well-Functioning Heater
Winter's chill can be relentless, especially in the Las Vegas and Mesquite areas. A properly functioning heater isn't just a luxury; it's a necessity for your comfort and well-being. When your heater starts to show signs of trouble, it's essential to address them promptly before they escalate into larger, more costly issues.
Signs It's Time to Address Your Heater
Don't wait until you're shivering under layers of blankets to realize that your heater needs attention. Look out for these signs that your heater might be in need of repair:
Inadequate Heating

: If your heater isn't providing the warmth it used to, or if certain rooms are colder than others, it's a clear indication that something is amiss.

Strange Noises

: Unusual sounds like clanking, rattling, or banging could indicate mechanical problems within your heater.

Increased Energy Bills

: A sudden spike in your energy bills without a change in usage patterns might be a sign that your heater is working harder than it should due to underlying issues.

Inconsistent Thermostat

: If you're constantly adjusting your thermostat but can't maintain a comfortable temperature, your heater's efficiency might be compromised.

Foul Odors

: Strange and unpleasant smells emitting from your heating system could be due to dust accumulation, mold, or burnt components.
Silverado Mechanical's Heating Repair Services to the Rescue
At Silverado Mechanical, we understand the urgency of keeping your home warm and comfortable, especially during the colder months. Our team of skilled technicians specializes in diagnosing and repairing a wide range of heater issues, ensuring that your system operates at its best.
Comprehensive Heater Diagnostics

: Our experts use advanced tools and techniques to pinpoint the exact cause of your heater's problems. This precise approach allows us to provide efficient and effective solutions.

Prompt Repairs

: We know that a malfunctioning heater can disrupt your daily routine. That's why we prioritize quick response times to ensure your heater is back up and running in no time.

Experienced Technicians

: Our certified technicians have years of experience in handling various heater makes and models. No repair is too complex for our skilled team.

Quality Replacement Parts

: If your heater requires replacement parts, we only use high-quality components to ensure the longevity and reliability of your system.

Preventive Maintenance

: Beyond repairs, we offer preventive maintenance services to keep your heater in optimal condition year-round. Regular maintenance can prevent future breakdowns and extend the lifespan of your heating system.
Our Commitment to Customer Satisfaction
Silverado Mechanical  has built a reputation for excellence in heating repair services in the Las Vegas and Mesquite areas. Our commitment to customer satisfaction sets us apart, and we take pride in exceeding your expectations.
Experience the Silverado Mechanical Difference Today
Don't let a malfunctioning heater leave you in the cold. Whether you're facing minor issues or major breakdowns, Silverado Mechanical has the expertise to handle it all. Our team is dedicated to restoring warmth and comfort to your home efficiently and affordably.
OUR SOUTHERN NEVADA LOCATIONS
TESTIMONIALS
HEAR IT FROM OUR SATISFIED CUSTOMERS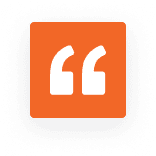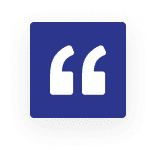 Called to book prepaid fall service on HVAC system. Receptionist extremely accommodating. Very quick and easy to work with. Knew exactly what I needed. Nice to work with knowledgeable companies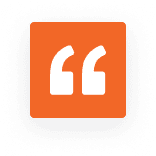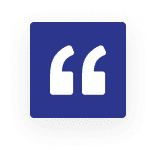 Larry was right on time, very profession, found our fan hood problem & fixed it !! We will keep Silverado Mech on our "Good List" Thank U very much !!