Wine Cellars & Wine Room Temperature Control
Elevate Your Wine Collection with Precision Temperature and Humidity Control
In the world of wine, the perfect flavor, aroma, and character are crafted through time and patience. At Silverado Mechanical, we understand that your wine collection represents more than just bottles; it's a culmination of your passion and dedication. Our Wine Cellar and Wine Room Services are meticulously designed to cater to your specific needs, with an unwavering focus on maintaining the perfect temperature and humidity conditions.
Your Wine Deserves the Best – Choose Silverado Mechanical
Elevate your wine collection to new heights of excellence with Silverado Mechanical's Wine Cellar and Wine Room Services. Ensure that every bottle you open is a masterpiece of flavor and aroma, thanks to our precision temperature and humidity control.
Don't compromise on the quality of your wine. Contact us today to discuss your unique needs and let us create a tailor-made solution for you. Join the Silverado Mechanical family of wine enthusiasts who trust us to preserve their liquid treasures.
Why Does Temperature Matter?
Temperature plays a pivotal role in the maturation and preservation of wine. Fluctuations in temperature can have a detrimental impact on your wine's chemistry, leading to unwanted chemical reactions that can spoil the taste and aroma. At Silverado Mechanical, we understand that wine requires consistency. Our state-of-the-art solutions ensure that your wine is stored at the ideal temperature, preserving its flavor and character.
Why Does Humidity Matter?
Humidity might not be the first thing that comes to mind when thinking about wine storage, but it's a vital component. Maintaining the right humidity levels is essential to prevent corks from drying out and compromising the seal. With our Wine Cellar and Wine Room Services, you can rest assured that your wine will age gracefully, thanks to our precise humidity control.
Why Choose Silverado Mechanical?
Expertise and Experience
With decades of experience in the industry, Silverado Mechanical has earned a reputation as the go-to partner for wine enthusiasts and collectors alike. Our team of experts understands the unique needs of wine cellars and wine rooms, and we tailor our solutions to meet those needs. When you choose Silverado Mechanical, you're choosing a partner dedicated to preserving your wine collection's integrity.
Cutting-Edge Technology
Silverado Mechanical stays ahead of the curve by constantly investing in the latest temperature and humidity control technology. Our systems are designed to be energy-efficient, environmentally friendly, and reliable, ensuring that your wines are always stored under the ideal conditions.
Custom Solutions
We recognize that every wine collection is unique. That's why we offer fully customizable solutions. Whether you have a modest collection or a vast wine cellar, we'll work closely with you to design a system that fits your space, needs, and budget perfectly.
Peace of Mind
With Silverado Mechanical, you can relax knowing that your wine collection is in safe hands. Our 24/7 monitoring ensures that your cellar or room maintains the perfect conditions, and our responsive support team is always ready to assist you.
OUR SOUTHERN NEVADA LOCATIONS
TESTIMONIALS
HEAR IT FROM OUR SATISFIED CUSTOMERS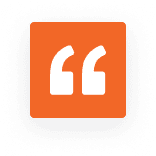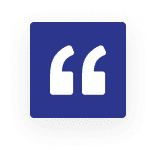 Called to book prepaid fall service on HVAC system. Receptionist extremely accommodating. Very quick and easy to work with. Knew exactly what I needed. Nice to work with knowledgeable companies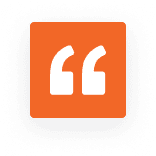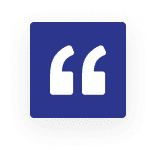 Larry was right on time, very profession, found our fan hood problem & fixed it !! We will keep Silverado Mech on our "Good List" Thank U very much !!