Heating Replacement In and Around Las Vegas
Stay Warm When the Cold Comes In
When the chill of winter sets in, your heater becomes your best friend. But what happens when that dependable friend starts showing signs of wear and tear? It's easy to overlook those warning signs, but ignoring them could lead to a complete breakdown when you need warmth the most. At Silverado Mechanical, we understand the importance of a cozy home, which is why we're here to guide you through the journey of replacing your heater in Las Vegas and Mesquite.
When Should You Consider Heating Replacement?
How do you know if it's time to replace your heating unit? Consider the following signs:
Age Matters
If your heater has been with you for over 10-15 years, it might be time to retire it. Older heaters become less efficient, leading to increased energy bills and uneven heating.
Frequent Repairs
Are you spending more time and money on repairs than you used to? Your heater might be on its last leg. Investing in a new system can save you from the constant hassle of breakdowns.
Inconsistent Heating
Do you notice uneven heating throughout your home? Cold spots and hot zones are clear indicators that your heater is struggling to distribute warmth effectively.
Rising Energy Bills
Has there been a sudden spike in your energy bills without a reasonable explanation? Outdated heaters work harder to achieve desired temperatures, causing energy wastage.
Strange Noises
Bangs, clangs, and rattles from your heater are cries for help. These noises often signify internal issues that could lead to a complete breakdown.
Yellow Pilot Light
A yellow or flickering pilot light indicates a carbon monoxide risk. This poses a serious threat to your family's safety and calls for an immediate heater replacement.
Why Choose Silverado Mechanical for Your Heating Replacement Needs?
At Silverado Mechanical, we're not just another heating replacement service – we're your comfort advocates. Here's why we stand out:
Expertise

: With decades of experience under our belt, we've seen it all. Our skilled technicians are well-versed in handling heating replacements of all types and brands.

Tailored Solutions

: We understand that every home is unique. Our experts analyze your space, heating needs, and budget to recommend the perfect replacement heater.

Energy Efficiency

: Say goodbye to high energy bills! We offer a range of modern, energy-efficient heaters that will not only keep you warm but also save you money in the long run.

Safety First

: Your family's safety is our top priority. Our installations are carried out meticulously, adhering to the highest safety standards.

Transparent Pricing

: No hidden costs or surprises. Our upfront pricing ensures you know exactly what you're paying for.

Commitment to Excellence

: We're not satisfied until you are. Our commitment to excellence means we won't rest until your new heater is keeping you snug and cozy.
Act Now – Your Cozy Haven Awaits!
Don't wait until your heater leaves you shivering in the cold. Silverado Mechanical is your trusted partner in Las Vegas and Mesquite. Our seamless process, unbeatable expertise, and dedication to your comfort make us the ultimate choice for heating replacement.
Remember, a warm home is a happy home, and Silverado Mechanical is here to make your home the coziest it can be. Say goodbye to chilly nights – say hello to comfort!
OUR SOUTHERN NEVADA LOCATIONS
TESTIMONIALS
HEAR IT FROM OUR SATISFIED CUSTOMERS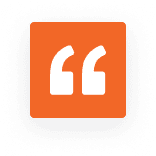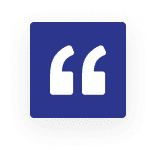 Called to book prepaid fall service on HVAC system. Receptionist extremely accommodating. Very quick and easy to work with. Knew exactly what I needed. Nice to work with knowledgeable companies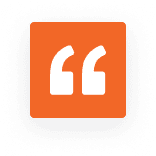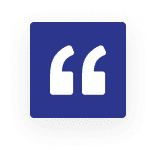 Larry was right on time, very profession, found our fan hood problem & fixed it !! We will keep Silverado Mech on our "Good List" Thank U very much !!