Ensure New Homes and Businesses Give Maximum Comfort
Are you in the process of constructing your dream home or setting up a new business space? Congratulations! This is an exciting journey that deserves the very best in comfort and convenience. At Silverado Mechanical, we understand that the success of any new construction project hinges on a perfectly designed HVAC system.
Why Professional HVAC Installation Matters
Building a new home or commercial space is a substantial investment. It's crucial to ensure that every aspect of your project is executed flawlessly, and that includes your HVAC installation. Here's why you should choose Silverado Mechanical for your new construction HVAC needs:
Tailored Comfort Solutions
Every space is unique, and your HVAC system should reflect that. Our team of experts takes the time to understand your specific requirements, ensuring that your comfort system is perfectly customized for your new construction.
Energy Efficiency
Silverado Mechanical is committed to delivering not just comfort but also energy efficiency. Our state-of-the-art systems are designed to reduce energy consumption, helping you save money on your energy bills while minimizing your environmental footprint.
Long-term Reliability
Investing in professional HVAC installation means investing in the long-term reliability of your comfort system. With Silverado Mechanical, you can rest easy knowing that your HVAC will operate efficiently and effectively for years to come.
Our Installation Process
At Silverado Mechanical, we believe that a successful HVAC installation begins with a thorough understanding of your needs. Here's a glimpse of our installation process:
1. Initial Consultation
We start by sitting down with you to discuss your goals and preferences. Whether you're looking for energy efficiency, specific temperature zones, or air quality control, we'll make sure we understand your vision.
2. Design and Planning
Our team of experts will design a tailored HVAC system that aligns with your project's unique requirements. We take into account factors such as building size, layout, and local climate conditions.
3. Professional Installation
Our certified technicians will install your HVAC system with precision and care, ensuring that every component is in perfect working order. We work efficiently to meet project deadlines without compromising on quality.
4. Testing and Quality Assurance
Before we leave your construction site, we rigorously test and fine-tune your HVAC system to guarantee its optimal performance. We'll make sure it's operating quietly and efficiently.
Free Estimates – Your Comfort, Our Priority
At Silverado Mechanical, we believe that achieving comfort in your new construction project should be hassle-free. That's why we offer FREE estimates, providing you with a transparent overview of the costs involved. No surprises, no hidden fees – just complete peace of mind.
Get Your Free Estimate Today!
Don't settle for anything less than perfection when it comes to your new construction HVAC installation. With Silverado Mechanical, you're not just investing in a system; you're investing in the comfort and future of your space. Contact us today to get started on your journey to ultimate comfort and efficiency.
OUR SOUTHERN NEVADA LOCATIONS
TESTIMONIALS
HEAR IT FROM OUR SATISFIED CUSTOMERS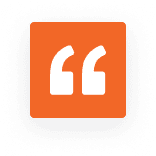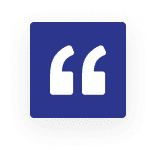 Called to book prepaid fall service on HVAC system. Receptionist extremely accommodating. Very quick and easy to work with. Knew exactly what I needed. Nice to work with knowledgeable companies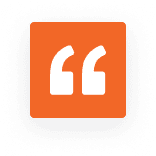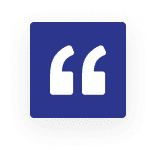 Larry was right on time, very profession, found our fan hood problem & fixed it !! We will keep Silverado Mech on our "Good List" Thank U very much !!