AC & Heating Maintenance In and Around Las Vegas
Ensure Year-Round Comfort
In the scorching heat of the Mojave Desert or the chilly evenings of Mesquite, your air conditioning and heating systems are the lifelines of comfort in your home or workplace. That's why Silverado Mechanical is here to stress the importance of regular maintenance, ensuring your systems work flawlessly when you need them most.
The Importance of Regular Maintenance
Stay Cool in the Las Vegas Heat
Las Vegas summers are infamous for their blazing temperatures. Your AC system works overtime to provide that sweet relief from the scorching sun. However, without regular maintenance, it can become inefficient, resulting in higher energy bills and decreased cooling performance. Our Las Vegas AC maintenance services keep your system in prime condition, ensuring you stay cool and comfortable year-round.
Cozy Winters in Mesquite
Mesquite winters might not be as harsh as other parts of the country, but they can still get chilly. Your heating system is your best friend during those cool evenings. Neglecting its maintenance can lead to uneven heating, higher energy consumption, and even system breakdowns when you need warmth the most. With Silverado Mechanical's heating maintenance, you can enjoy a cozy, worry-free winter season.
Why Choose Silverado Mechanical?
Experience and Expertise
With years of experience in the HVAC industry, we've honed our skills to perfection. Our team of certified technicians knows the ins and outs of AC and heating systems, from traditional units to the latest energy-efficient models. We've serviced countless homes and businesses in Las Vegas and Mesquite, earning a reputation for reliability and excellence.
Comprehensive Maintenance
At Silverado Mechanical, we leave no stone unturned. Our comprehensive maintenance packages cover everything from cleaning and inspecting your system's components to identifying potential issues before they turn into costly repairs. We believe in proactive maintenance to extend the life of your AC and heating systems, ultimately saving you money.
Personalized Solutions
We understand that every system is unique, and so are your needs. That's why we offer personalized maintenance plans tailored to your specific requirements. Whether you have a residential AC unit in Las Vegas or a commercial heating system in Mesquite, we've got you covered.
Transparency and Fair Pricing
No hidden fees, no surprises – we believe in transparent pricing. When you choose Silverado Mechanical, you can rest assured that you're getting the best value for your money. We'll provide an upfront estimate, so you know exactly what to expect.
Emergency Services
Life is unpredictable, and so are HVAC system breakdowns. That's why we offer emergency AC and heating repair services 24/7. When you're in a pinch, we'll be there to restore your comfort quickly and efficiently.
Your Comfort, Our Commitment
Don't wait for your AC or heating system to give up on you in the peak of summer or the dead of winter. Take a proactive step towards year-round comfort with Silverado Mechanical's AC and Heating Maintenance services. We're your go-to choice for AC maintenance and heating maintenance in Las Vegas and Mesquite.
Contact Us Today!
Ready to experience the Silverado Mechanical difference? Reach out to us today for a free consultation. Whether you're looking for Las Vegas AC maintenance, Las Vegas heating maintenance, Mesquite AC maintenance, or Mesquite heating maintenance, we've got you covered.
Invest in your comfort – choose Silverado Mechanical!
OUR SOUTHERN NEVADA LOCATIONS
TESTIMONIALS
HEAR IT FROM OUR SATISFIED CUSTOMERS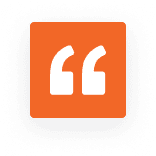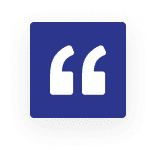 Called to book prepaid fall service on HVAC system. Receptionist extremely accommodating. Very quick and easy to work with. Knew exactly what I needed. Nice to work with knowledgeable companies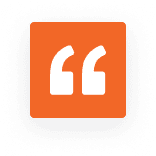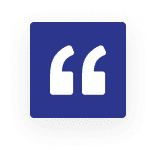 Larry was right on time, very profession, found our fan hood problem & fixed it !! We will keep Silverado Mech on our "Good List" Thank U very much !!